Influenza Statistics from the CDC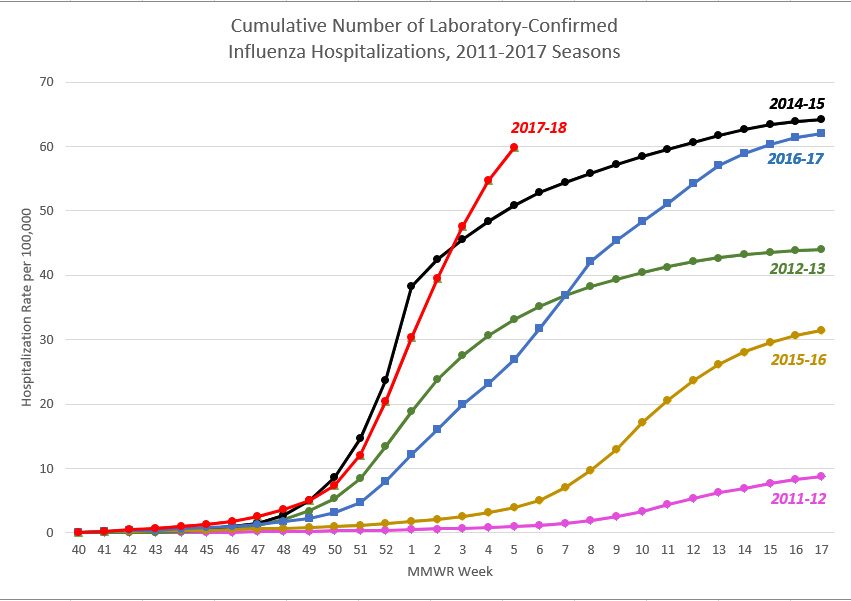 The WHO and several studies conservatively estimate an annual world mortality burden, at:
290,000 – 650 000 influenza-associated deaths from respiratory causes alone, and another
99,000 – 200,000 deaths from lower respiratory tract infections (secondary bacterial pneumonia) directly caused by influenza.
Another 100,000 to 200,000 die of associated illnesses.
World wide the deaths from "seasonal flu" is ~1 million. 
The CDC estimates that influenza was associated with
more than 35.5 million illnesses,
more than 16.5 million medical visits,
more than 490,600 hospitalizations, and
more than 34,200 deaths
during the 2018–2019 influenza season. JUST IN THE USA.
Many people spouting exaggerated Coronavirus numbers are confusing World-wide numbers with US numbers. The 34K deaths from influenza during last years flu season was JUST IN THE US.
The CDC stopped counting influenza deaths on April 4, 2020 due to COVID-19.
So, the 2020 COVID-19 death stats include influenza deaths.  Or restated, those who would have died from a generic influenza strain in 2020, were lumped into the COVID-19 list. 
Either way, if approximately 1 million people die worldwide each year from an unnamed seasonal flu, then the exaggerated number of deaths in the USA from COVID-19 is still in line with yearly statistics.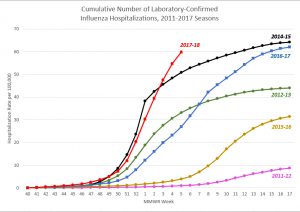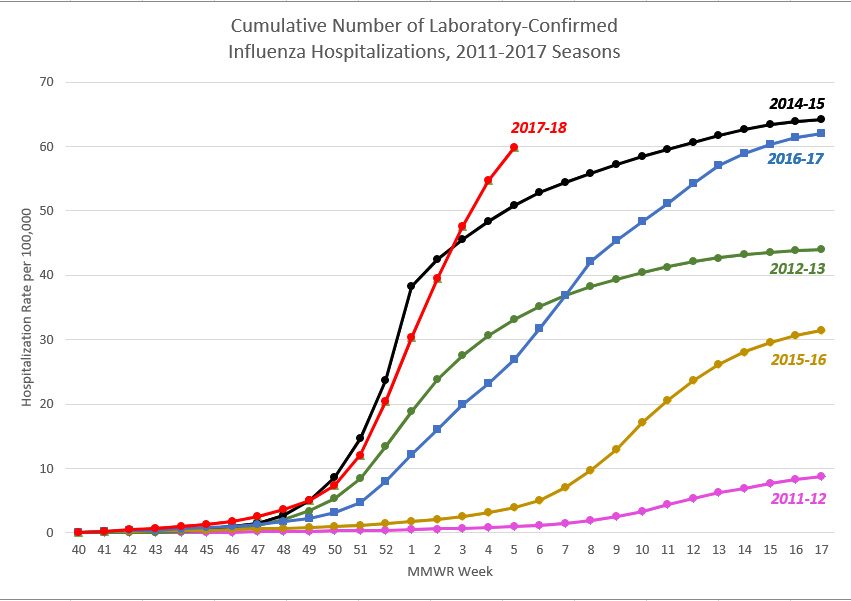 The chart shows a year-after-year increase in influenza hospitalizations.   This leads one to question, how are we telling the public to treat influenza?
Are doctors not prescribing antibiotics early enough to prevent secondary bacterial pneumonia?
Stay tuned to see how this relates to COVID-19
About Post Author